Sun protection factor "P"
Resilient fuses for photovoltaic purposes
Short circuit protection in PV systems meet special photovoltaic criteria.
Photovoltaic fuses can interrupt faultcurrents that are even slightly higher than their rated current.
The fuses have to withstand not only extreme thermal cycles, but complex current cycles as well.
Additionally the PV fuses have to consider the slightly different requirements according to the different international standards.
Click here for a list with product data of our photovoltaic fuses.
Short circuit protection in PV systems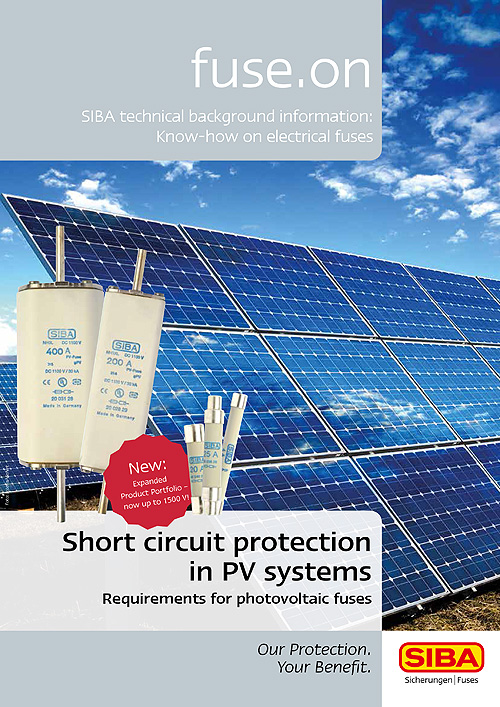 Modified calculation scheme which helps practitioners
Wide range of products related to photovoltaic fuses that meets the requirements of IEC 602169-6 and UL 248-19 (UL2579)
Fuses with different types of construction, designed for Rated Currents from one to 500 A
Portfolio of Rated Voltage recently expanded up to 1500 V
Click here for a Download of our "fuse.on" for PV systems.