Keeping the lights on when emergency strikes
Our fuses for your emergency and security lighting systems.
We are specialist when it comes to DC circuits for emergency power systems, high-performance solar installations and the like. They call for specific types of high-capacity, rapid-acting fuses. Our engineers have been working for years on the development of practical products for applications of this type.
Our wide-ranging experience also includes dealing with extreme client-specific requirements. Our qualified staff will collaborate with your own in-house experts to ensure the best solution.
SIBA fuses have been in use all over the world for many years – and play a vital role in emergency and security lighting systems. Our products comply with international standards and have been certified by global testing laboratories.
SIBA fuses: Triple protection
for emergency power systems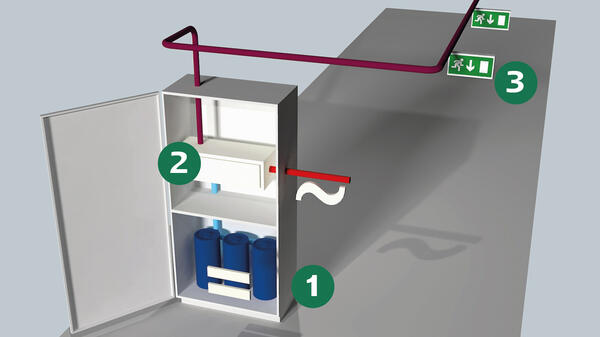 SIBA fuses provide protection from high short-circuit currents: Operating currents and short-circuit currents can reach high levels when running in battery mode - and overloaded batteries can inflict serious damage. Overloads and short circuits therefore have to be switched off precisely according to specification. This is where SIBA fuses can fulfil your specific requirements to the letter.
SIBA fuses protect AC and DC voltage systems: The fuses for the conductors and batteries must be designed both for AC mains operation and for DC battery operation. SIBA fuses have been tested and certified by independent laboratories for both types of application.
SIBA fuses protect lighting electronics: Faults in the lighting electronics can cause batteries to rapidly discharge or become overloaded. The consequences: in critical cases the emergency lighting or signalling will fail to come on or will switch off prematurely. Fitting SIBA fuses to your lighting electronics can prevent consequential damage.
Click here for our technical whitepaper giving specifications for fuses in DC circuits
Click here to download our brochure about fuses for emergency lighting systems
Our products for
emergency lighting systems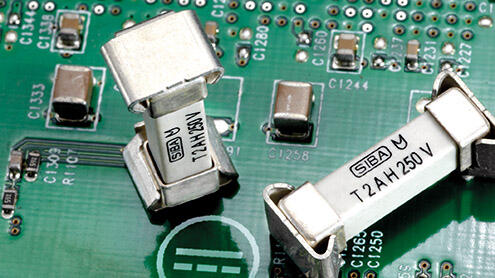 Here are the direct links to product data within the fuse detector or to the relevant data sheets:
Product Data for Art.-Nr. 160016 within the Fuse Detector
Data sheet 160016
Product Data for 160020 within the Fuse Detector
Data sheet 160020
Product Data for 179200 within the Fuse Detector
Data sheet 179200
Product Data for 189140 within the Fuse Detector
Data sheet 189140